The Benefits Of An Online Report
Our online service has many advantages over the traditional on-site version;
For areas where no assessor is available it is the only option.
Because we do not have to arrange a visit we can produce the report faster (though time-savings will be dependent on you having information available).
You do not need to arrange your schedule to be available at any specific time for us to visit.
It is less intrusive as we do not have to enter your home.
You can have a report 10 days from now.
The Validity Of The Report
Many UKBA visa applicants are worried that the Online Report will not be accepted. This is not an issue. Online or Remote reports are perfectly acceptable as the more convenient option to having someone visit your home. And for many people they are the only option available.
The agents we partner with have never had an applicant refused a visa because of an Online Report.
Still have doubts? We go into detail in our
Knowledge Base
Pricing & Timetable
We guarantee production of the final report within 10 days from you returning of the questionnaire.
As soon as you complete the online questionnaire we place you in the priority queue. Within 2 days we review the data and ask for any clarifications that are needed. 
It then takes 3-5 working days to produce a draft report which we email to you. This is only for you to check factual errors not the findings themselves. 
Once you confirm the factual elements of the report and complete payment we send you the final report by post.
Usually we get the report to you in a shorter time but, as long as you respond to any queries rapidly, we guarantee a 10 day turnaround. 
The cost of this Priority Desktop Service is £150 and, just like the on-site report, it is for our team and effort so it is payable regardless of the findings of the report. 50% is payable now with the remaining 50% due before posting the final report.
You can use our Online Assessment Tool to judge if you will pass or not.
---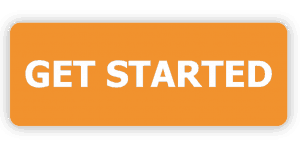 Get your report sorted today. Click Here To Get Started
---